Ride25 Pioneer Andy Helme describes the recent foundation of the 1moreChild cycling club.
Following on from the successes that 1mC have had with their football and Netball programmes; (where they use sport as a core concept within the charity houses / schooling to empower vulnerable children through games, education and mentoring), Bosco, the General Manager, was inspired by the Pioneers, and our exploits on the bike, to form a Cycling Club at the beginning of 2018.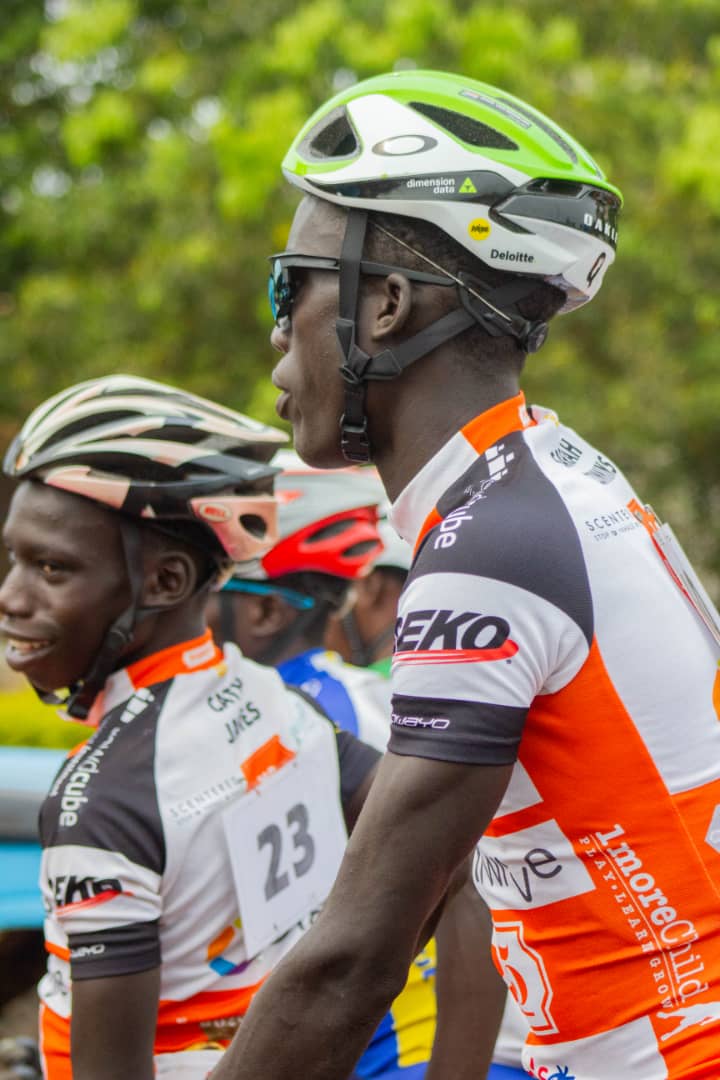 With virtually no resources, other than some very ropey old second hand bikes and rather a lot of used Ride25 jerseys, an initial handful of cyclists were selected to start going on rides. Soon the popularity meant more bikes had to be procured, but as we found out on our Leg26 visit in November 2018, this did not extend to any sort of quality machinery! Fixed gears, child sizes, and ingeniously cobbled together 'specials' are the order of the day. The number of cyclists has further increased and now half a dozen girls have joined – in fact, numbers are only limited by resources. The training miles and commitment would put us all to shame! – especially on limited access to nutrition and kit. Try riding 100km on a five speed 15kg bike with no bar tape or pedal clips in your school shoe.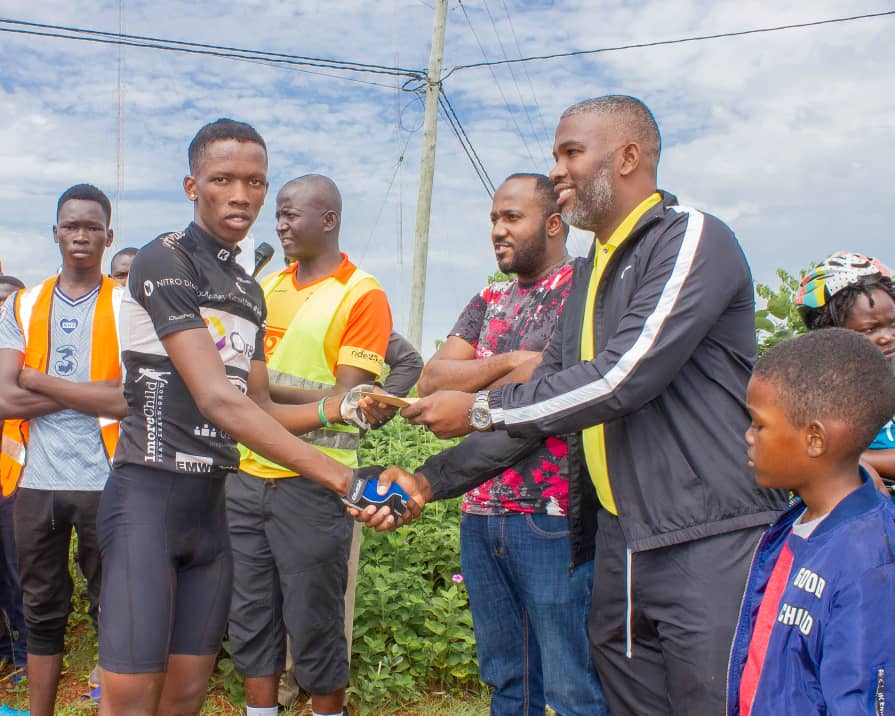 Bosco is working tirelessly with his small team to keep what machinery they have, serviced and on the road; this is obviously a task that is complicated by the riding terrain and dusty conditions. Leg 26 took out 5 new Specialised Allez bikes to donate to the club last November and these were immediately put to use with the older riders as they began to enter local competitions and road races. With a bit of initial coaching in November, and as much remote help as we can offer, progress has been rapid.
In brief, the success 1mC has had in six months of competition is truly staggering. Limited funds have been eked out to facilitate travel to both National and International events, with mixed teams competing in Kenya and latterly at the Association of National Olympic Committees of Africa ( ANOCA) in Rwanda, where they represented Uganda and 1mC pretty much constituted the Ugandan National team ! This experience however highlighted the gap in funding between teams, as the girls had to ride in cotton t-shirts over their R25 shirts to cover up the sponsorship, as opposed to the custom made National team kits that all the other nations had. This has not prevented several medals and prizes having been won in this and subsequent competitions.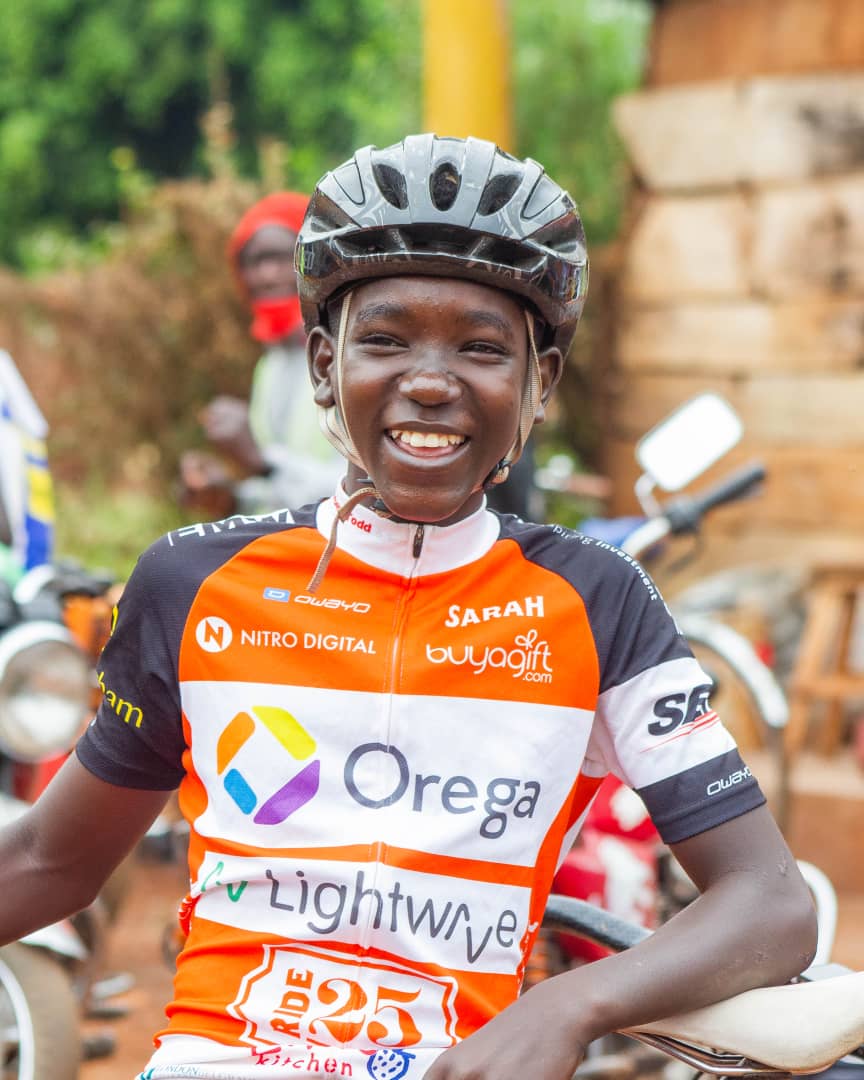 The prize money that two of the girls earned from their results ( 1st and 2nd in a National Race – boys 4th and 6th) amounted to £120 and £40 respectively – I am sure you can all appreciate what vast sums these are in Uganda. For a pupil to now have the opportunity to travel abroad and represent not only their school, but also their country and to earn the self esteem and confidence, not to mention broadening their horizons and seeing their potential ( and earning money!) is just phenomenal. These are kids, that without the help of 1mC would have been some of the most impoverished street children imaginable ( many are orphans, many are left to fend pretty much for themselves by absentee parents), who would not be able to even conjure up such dreams of opportunity. The humility the students display and their constant appreciation of what the Pioneers raise for them financially is important, but far more crucial is the feeling of support that they garner from knowing that somebody actually cares.
Just this weekend, the Girls have also won at Nationally organised football tournaments.
The potential and will to succeed of these children, in the face of hardship is truly humbling – if we are in a position to further fund their progress through empowerment whether it be by participation in sport, or the other practical lessons that the houses are setting up – such as teaching hands-on skills such as mechanical repairs for the bikes, carpentry or using sewing machines to maintain their own clothes and therefore preserve valuable funds, whilst learning a skill then I urge us to do it.
Click to see a video about from the Club!
Andy Helme
June 2019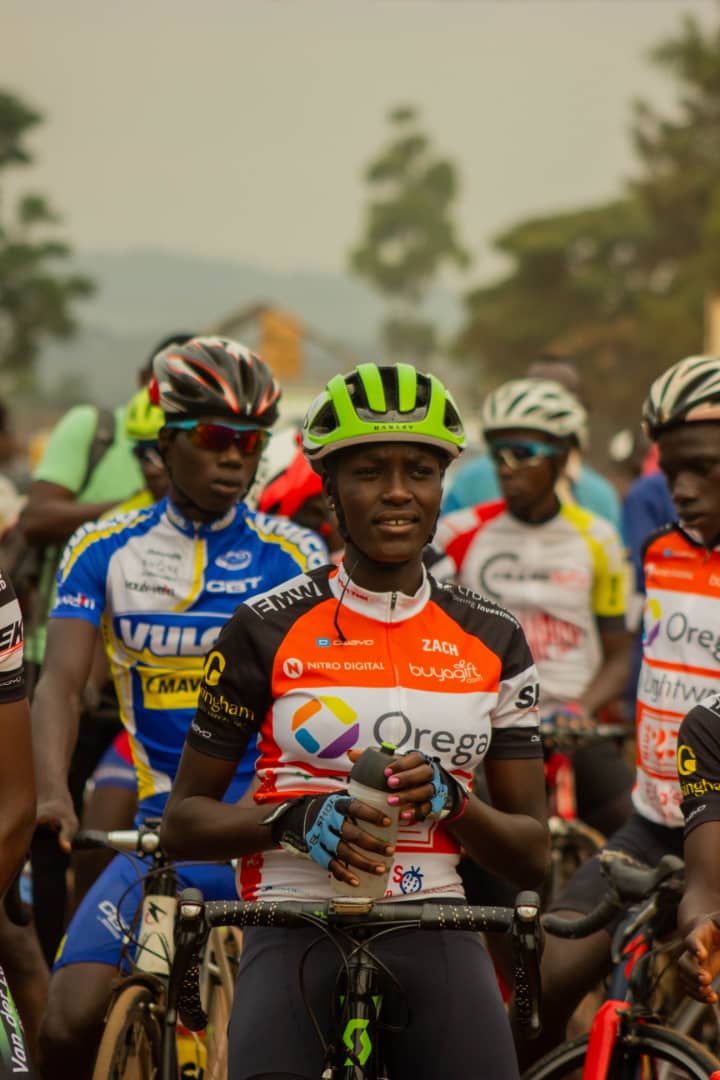 PHOTO: Mary  – our top lady cyclist.