SPEEDY SUCCESS FOR 1MORECHILD AT THE AFRICAN CONTINENTAL ROAD CHAMPIONSHIPS.
Back in March this year, 1moreChild had immense success at the African Continental Road Championships which took place in Cairo, Egypt. For all the 1moreChild athletes, this was the first time in which they competed at an international level and in international championships. This meant that the event would be an amazing opportunity for all involved, but also a steep learning curve. One of our 1moreChild riders, Mary, excelled in the Women's Road Race and finished in 6th place, within sight of the 2nd/3rd place sprint – what an amazing achievement! Mary's excellent feat has put her firmly in the sights of UCI (Union Cycliste Internationale) talent scouts and we are hoping that an invitation to one of their Youth Development training camps will arrive soon.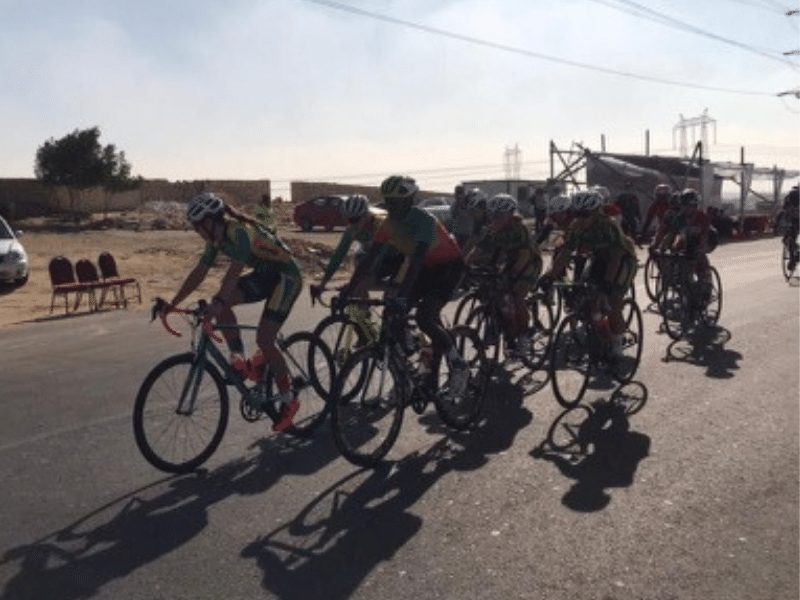 PHOTO: Mary leading the group late on, alongside the winner of the Women's Road Race.